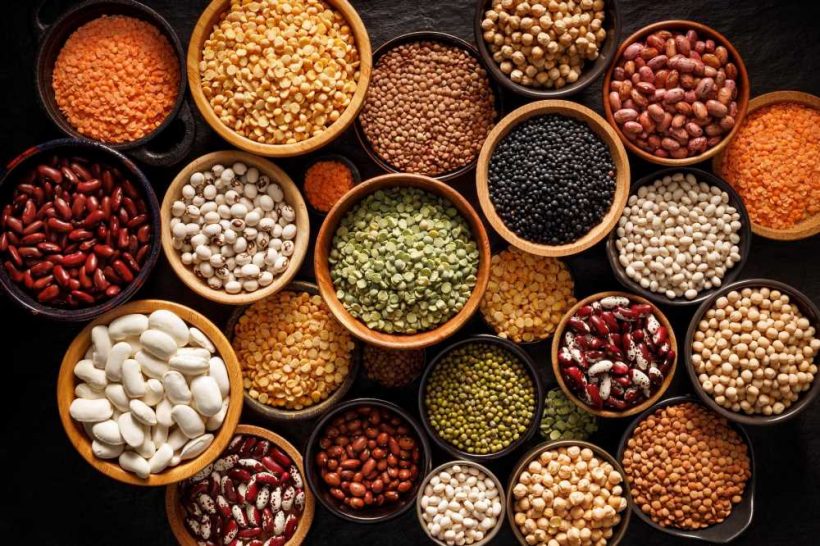 Advances in grain research illuminate potential for precision nutrition in clinical settings
Grains are a primary source of energy (calories) in the diet. Beyond that, they supply abundant macronutrients, micronutrients, minerals, fibers, and phytochemicals.
These nutritional components are vital for maintaining the equilibrium of various essential organs and metabolic processes in humans.
A recent editorial article from the Nutrients Journal emphasized the importance of detailed research into the health benefits of consuming different grains.
It's worth noting that dietary patterns worldwide are diverse, reflecting regional food traditions.
Study: Grain Intake and Cardiometabolic Health—Towards Precision Nutrition. Image Credit: pbd Studio/Shutterstock.com
Grain health benefits
Meta-analyses on the health benefits of whole grains consistently suggest that their consumption is linked to reduced risks of cardiovascular diseases (CVDs), type 2 diabetes (T2D), and overall mortality.
However, the health impacts of different grain types, like refined grains such as white rice, especially when considering cooking methods, remain underexplored or present conflicting data.
For instance, while popcorn has a higher glycemic index and trans fat content, studies in the United States have linked its consumption to positive effects on T2D and heart diseases.
Likewise, some porridges, even those with whole grains like millet, might contain minimal whole grains and possess a high glycemic index, potentially skewing epidemiological results.
The effects of grain consumption can also differ among individuals with unique health conditions, likely due to variations in dietary habits, gut microbiota profiles, and the relationships between diet and cardiometabolic health.
As an example, dried beans have been found to reduce hypertension risk in patients with constipation.
Recent studies employing high-throughput omics methods have enriched our understanding of biological disturbances associated with various dietary patterns and environmental exposures.
These studies document changes in metabolite levels and gut microbial species following different grain consumption patterns, shedding light on the health benefits of grains.
In a Danish study, participants consuming 179 g/day of whole grain over eight weeks experienced significant reductions in body weight, C-reactive protein (CRP), and serum interleukin (IL)-6 levels, though their fecal microbiomes remained unaffected.
A separate N-of-1 trial revealed that a brief six-day high- or low-carbohydrate diet intervention might alter the gut-residing fungi species (mycobiome) connected to glycemic metrics.
Moreover, oat intake for 45 days at 80 g/day significantly reduced LDL and total cholesterol levels among Chinese participants with mild hypercholesterolemia. These participants also exhibited changes in metabolite levels across various pathways, like sphingosine and phosphatidylcholine.
An intervention involving the addition of resistant starch wheat to the diets of healthy adults showed that it influenced populations of fecal butyrate-producing bacteria and others producing short-chain fatty acids (SCFA), which play roles in gastrointestinal health.
Furthermore, the POUNDs Lost trial indicated that individuals with different genotypes might respond differently to carbohydrate intake concerning weight loss and cardiovascular traits.
This trial also suggested that baseline metabolomic profiling could predict body composition changes in response to linoleic acid supplements.
Machine learning can potentially provide insights into gut microbiome characteristics and baseline metabolome in response to dietary interventions, including those involving grains.
For instance, a six-week whole grain intervention could predict weight loss by monitoring the abundance of the gut microbial species Prevotella.
The advances brought by multi-omics approaches have enhanced our understanding of the beneficial effects of dietary changes involving modified grains. This progress hints at the potential for integrating multi-omics techniques when predicting responses to grain interventions.
However, when advocating for the health benefits of grains, recommendations should be precise and consider specific grain types, individual health conditions, cooking methods, and daily intake quantities.
In conclusion, accurately predicting individual responses to grain-based dietary interventions holds promise for advancing precision nutrition in clinical settings.
Journal reference:
Liu, X.; Shi, L.; Sun, L. (2023) Grain Intake and Cardiometabolic Health—Towards Precision Nutrition. Nutrients, 15, 4605. doi: https:// doi.org/10.3390/nu15214605. https://www.mdpi.com/2072-6643/15/21/4605
Posted in: Medical Science News | Medical Research News | Medical Condition News | Miscellaneous News
Tags: Bacteria, Carbohydrate, Cardiometabolic, Cholesterol, Constipation, C-Reactive Protein, Diabetes, Diet, Fatty Acids, Food, fungi, Glycemic Index, Heart, Hypercholesterolemia, Interleukin, Linoleic Acid, Machine Learning, Metabolite, Metabolome, Microbiome, Minerals, Mortality, Nutrients, Nutrition, Protein, Research, Short-Chain Fatty Acids, Supplements, Trans Fat, Type 2 Diabetes, Weight Loss, Wheat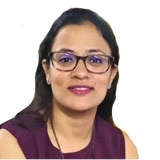 Written by
Neha Mathur
Neha is a digital marketing professional based in Gurugram, India. She has a Master's degree from the University of Rajasthan with a specialization in Biotechnology in 2008. She has experience in pre-clinical research as part of her research project in The Department of Toxicology at the prestigious Central Drug Research Institute (CDRI), Lucknow, India. She also holds a certification in C++ programming.