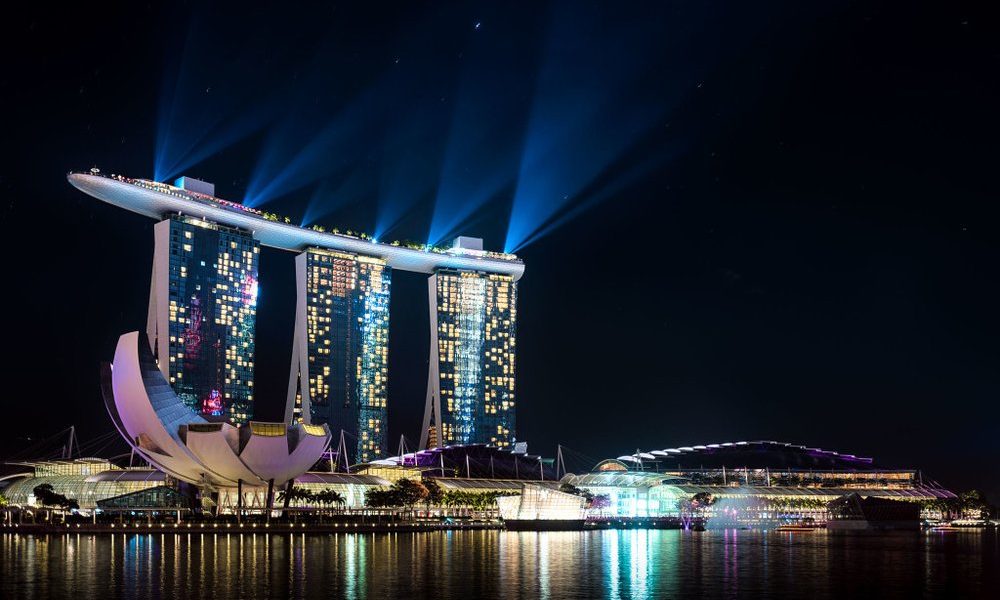 Last Summer, most Asians rejoiced when they watched the most-anticipated movie adaptation of the New York Times bestselling series, Crazy Rich Asians. It's the first Hollywood movie that features a diverse Asian cast, especially since the best-selling author Kevin Kwan wants to remain true to his material.
Not only that, but the movie also features majestic and extravagant locations for rich people. While the characters remain fictional, you can still recreate their feelings and indulgence as you visit thes Crazy Rich Asians' real-life locations!
Marina Bay Sands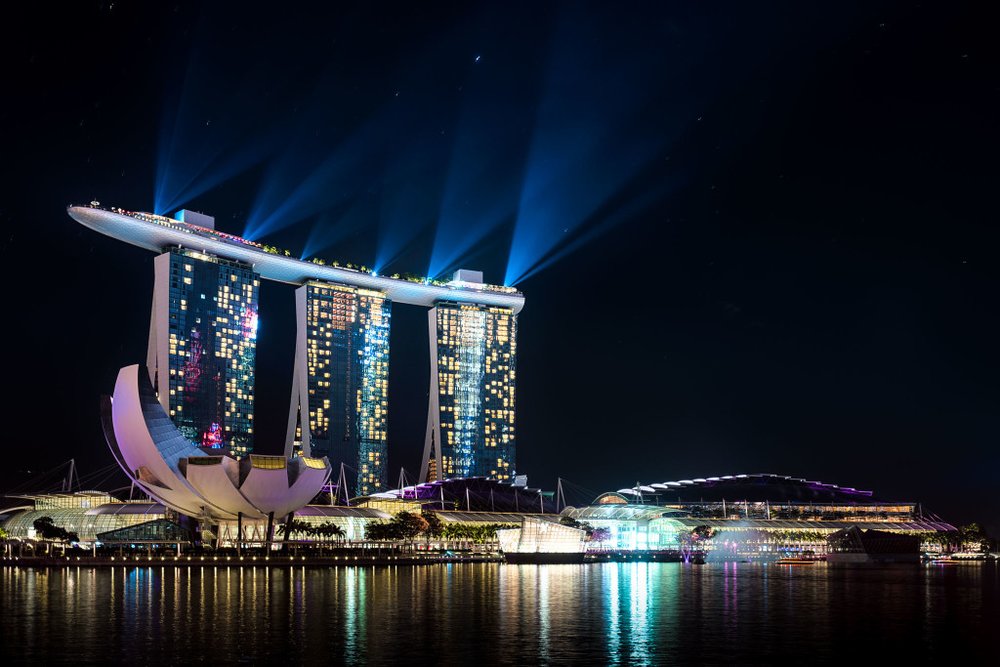 This integrated resort also houses Waku Ghin, the most expensive restaurant in the world.
This high-end and phenomenal resort fronting Marina Bay in Singapore is hailed as the most expensive standalone casino property in the world. The expensive resort features an astounding 2,562 room hotel with a dedicated mall, museum, restaurants, two floating Crystal Pavilions, art-science exhibits, as well as the world's largest atrium casino slot machines.
Of course, the resort also has its trademark 340-metre-long Sky Park and infinity swimming pool. You'll instantly feel the ambiance of being rich and elite once you step in this gorgeous Marina Bay Sands resort.
Raffles Hotel
If you want to experience staying at a luxurious colonial-style hotel, then you can go to the Raffles Hotel in Singapore. The hotel is a flagship property of Raffles Hotels & Resorts, which is a subsidiary of the French multinational hotel group AccorHotels.
While the hotel's operations have been closed since December 2017 due to a restoration program, visitors can still plan their much-anticipated stay here since the management plans to reopen the hotel in the first quarter of 2019.
Lau Pa Sat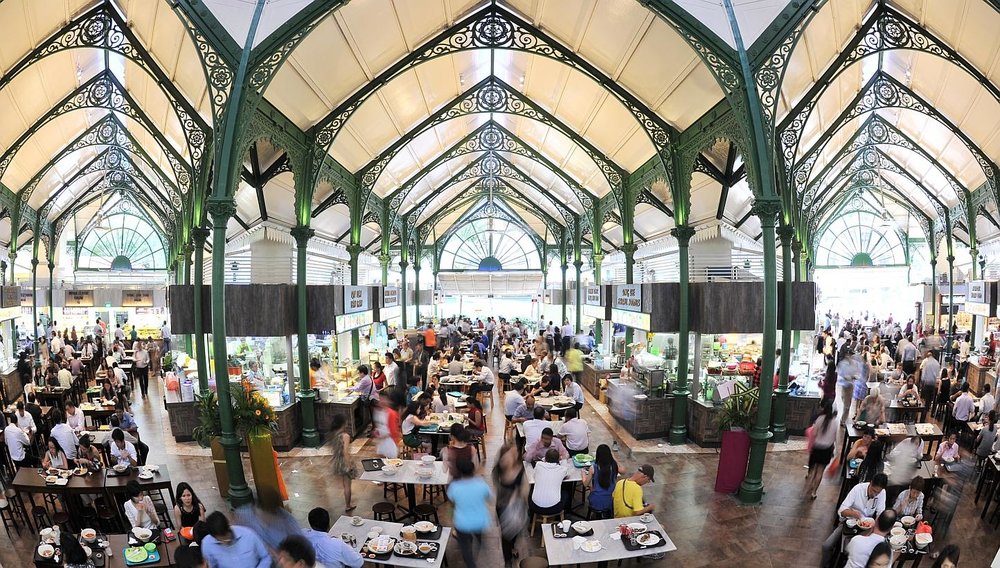 Just like Rachel's first night in Singapore, you can eat to your heart's content here at Lau Pa Sat while chatting with your friends.
Want to experience eating delicious and mouth-watering Singaporean cuisine and other international fare at an affordable rate? You can go to Singapore's Lau Pa Sat. This food market is located at the heart of the financial district with its distinctive octagonal shape adorned with ornamental columns around the area.
You can hunt for local Singaporean delicacies and foods in its food stalls without draining your pocket. Moreover, you can enjoy experiencing Singapore's rich and vibrant nightlife here.
Fort Canning Park
For those who've watched the movie, you'll know that Araminta and Colin's wedding reception took place at Singapore's Fort Canning Park. The park's strategic location makes it an ideal place for Singaporeans to take walks while unwinding and reconnecting with nature as they proceed either to the Central Area where the central business district lies as well as the city's civic district in the Downtown Core which is the home for renowned music shows and concerts.
Sentosa Cove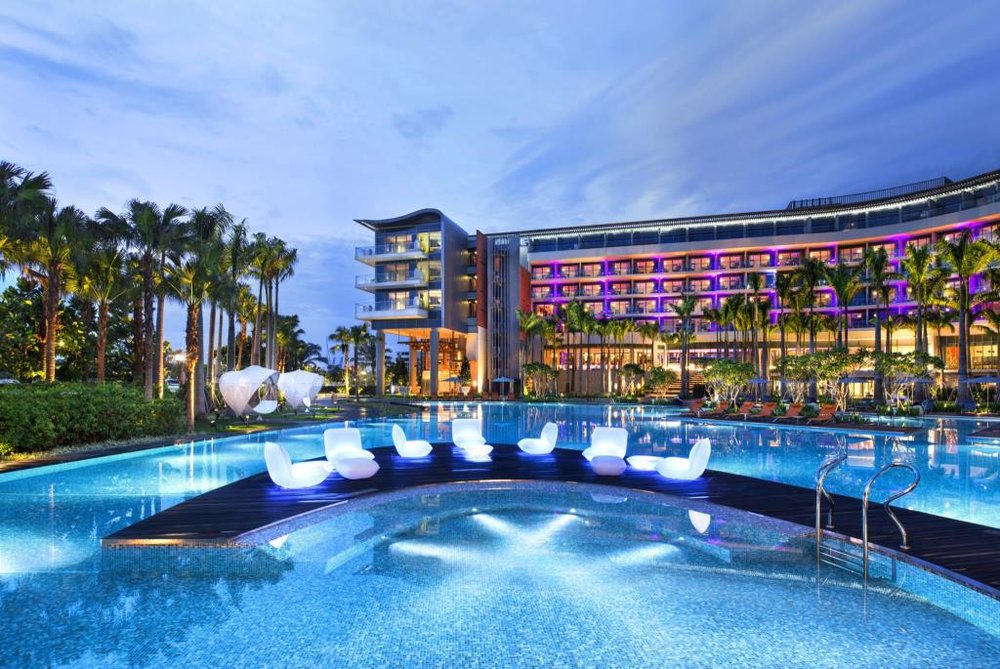 The Sentosa cove is now known as the playground of the rich and famous with its futuristic and out of this world properties.
If you prefer to enjoy hitting the beach and swim in its sparkling ocean or play with waves crashing on the seashore or its sands, then you can head on to Sentosa Cove. Located at the southern coast of Singapore, this reclaimed land is now the home to emerging luxurious real-estate properties.
You can go and swim at the beach or do some water activities like kayaking, picnics, and snorkeling around the island's untouched white beaches! You can also roam around the area by renting a bicycle to see gorgeous Balinese enclaves, and even an Egyptian house that looks like it came straight from Universal Studios!
Peranakan Houses
If you plan to include Katong in your Singaporean tour, then you should add exploring the Peranakan Houses to your itinerary. The term Peranakan refers to the local-born Singaporeans with mixed Chinese and Malay heritage. You can explore its unique and stunning Peranakan row houses that explode in an array of vibrant colors while experiencing its diverse culture.
Orchard Road
If you love shopping, then you should include the modern Orchard Road on your list. This major road in Singapore's central area is known as the country's major tourist attraction and shopping belt. The area is flanked by pedestrian shopping centers that house numerous coffee chains and cafes, upmarkets, as well as nightclubs and hotels to give you the best shopping experience and vibrant nightlife.
Source: Read Full Article