Fluctuating cholesterol and triglyceride levels in older adults are associated with a greater risk of Alzheimer's disease (AD) and Alzheimer's-related dementia (ADRD), a new study suggests.
Participants with the greatest variability in total cholesterol levels had a 19% increased risk for AD or ADRD within 12 years of baseline than those with stable levels. In addition, those with the highest variability in triglycerides had a 23% increased risk. The study did not differentiate between dementia types.
"Routine screenings for cholesterol and triglyceride levels are commonly done as part of the standard of medical care," study investigator Suzette Bielinski, PhD, a genetic epidemiologist at the Mayo Clinic in Rochester, Minnesota, said in a press release.
"Fluctuations in these results over time could help us identify who is at greater risk of dementia, help us understand mechanisms for the development of dementia, and ultimately determine whether levelling out these fluctuations could play a role in reducing dementia risk," she added.
The findings were published online July 5 in Neurology.
Unclear Mechanism
Previous studies have shown a link between high cholesterol levels and increased dementia risk, but such research has usually been based on a single measurement, the researchers note. Only a few studies have examined variability of cholesterol levels over time, but they have also shown a link between varying levels and dementia risk. How the risk differs among specific types of cholesterol is not yet fully known.
To explore this question, investigators analyzed medical records in the Rochester Epidemiology Program, a medical records-linkage system in southern Minnesota and western Wisconsin.
Participants were excluded if they had a prior diagnosis of AD/ADRD or did not have three or more lipid measurements within the baseline data collection period, leaving a final cohort of 11,571 participants. All participants were aged 60 or older. The mean age of the sample was 71, and 54% were female.
Investigators recorded participants' total cholesterol, triglycerides, low-density lipoprotein cholesterol (LDL), and high-density lipoprotein cholesterol (HDL) on at least three different days in the 5 years before the start of the study in January 2006.
The investigators then followed the cohort from baseline until incident AD/ADRD, death, or December 31, 2018, whichever came first.
Participants were divided into groups depending on the degree of variation in lipid measurements, with the lowest group having the least variation over time and the highest group having the most variation over time.
Over a mean follow-up of 10 years, 2470 (21%) of the participants developed AD/ADRD. After adjusting for variables that could affect the risk for dementia, including sex, race, education, BMI, and lipid-lowering treatments, investigators found that participants who had the most variation in total cholesterol levels had a 19% increased risk of AD/ADRD (95% CI, 1.04 – 1.36, P = .011). Those with the highest variability in triglycerides had a 23% increased risk of AD/ADRD (95% CI, 1.08 – 1.41, P = .002).
No associations were found with lipid-lowering medication history, and variability in levels of LDL-C and HDL-C independently were not associated with later AD/ADRD.
The mechanism contributing to increased variation in lipids and subsequent dementia remains unclear but one possible explanation involves endothelial dysfunction, the researchers note.
"Increased levels of serum markers related to endothelial dysfunction have also been shown to increase the risk of cognitive impairment and lower cerebral blood flow, which may increase the risk of incident AD/ADRD in later life," they write. They add that further research is needed to pinpoint the underlying mechanism.
One of the study's limitations was that it did not differentiate between dementia subtypes in participants. In addition, researchers did not gather data on apolipoprotein (APOE) haplotypes, noting that their effect on lipid profiles and dementia risk could "further impact lipid variabilities' association with AD/ADRD."
Healthy Heart, Healthy Brain
Commenting on the study for Medscape Medical News, Christopher Weber, PhD, Alzheimer's Association Director of Global Science Initiatives, noted the strong relationship between heart health and brain health.
"Cholesterol fluctuations can negatively impact the brain's vascular health and increase the risk of developing cognitive decline and dementia, including Alzheimer's disease."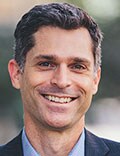 Dr Christopher Weber
He added that "endothelial dysfunction is discussed in this article, which is an early marker of atherosclerosis and could contribute to the connection between cholesterol fluctuations and Alzheimer's. This could negatively affect cerebral blood flow and increase the risk of cognitive impairment and Alzheimer's in later life."
Weber said that maintaining a low and stable level of cholesterol — particularly total cholesterol and triglycerides — may be beneficial for reducing the risk for Alzheimer's and other dementia types.
The study was funded by the National Heart, Lung, and Blood Institute. Co-author Michelle M. Mielke has served on scientific advisory boards and/or has consulted for Biogen, LabCorp., Lilly, Merck, and Siemens Healthineers and receives grant support from the National Institute of Health and Department of Defense. The other authors and Weber reported no relevant financial relationships.
Neurology. Published online July 5, 2023. Abstract
For more Medscape Neurology news, join us on Facebook and Twitter
Source: Read Full Article