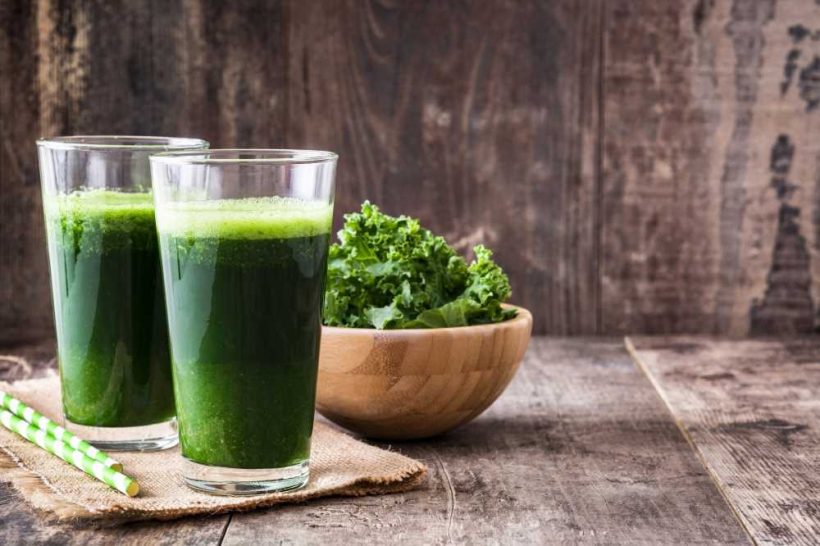 Supercharge your kale juice: Fermentation ramps up antioxidant and anti-inflammatory powers
A recent study published in the journal Antioxidants finds that fermentation of kale juice with Limosilactobacillus strains increases its antioxidant and anti-inflammatory properties.
Study: Synergistic Antioxidant and Anti-Inflammatory Activities of Kale Juice Fermented with Limosilactobacills reuteri EFEL6901 or Limosilactobacills fermentum EFEL6800. Image Credit: etorres / Shutterstock.com
Background
Fermented products made from vegetables, fruits, legumes, and cereals are gaining attention recently due to their wide range of potential health benefits. In addition to their probiotic properties, these fermented products serve as an abundant source of phytochemicals and phytonutrients.
Fermented vegetable juice products with innovative flavors have emerged as promising beverages with nutritional benefits, which is especially suitable for those following a vegan diet.
Kale is a green leafy vegetable, often regarded as a "superfood" because of its rich content of flavonoids, antioxidant enzymes, and other trace elements. Flavonoids present in kale, especially quercetin and kaempferol, are known to have potential therapeutic and prophylactic properties against a range of health conditions, including obesity, high cholesterol, and inflammatory bowel disease.
Fermentation of vegetable-based products with lactic acid bacteria increases the bioavailability and digestibility of nutrients present in vegetables. Fermentation also triggers the production of bioactive metabolites with potent antioxidant and anti-inflammatory properties.
In the current study, scientists investigate whether fermentation of kale juice with certain probiotic strains can increase its antioxidant and anti-inflammatory properties. These strains included L. reuteri EFEL6901 or L. fermentum EFEL6800.
Important observations
The microbial growth analysis of L. reuteri EFEL6901- and L. fermentum EFEL6800-fermented kale juice revealed a 200-fold induction in microbial growth rate, thus indicating that both strains are highly capable of propagating in kale juice. The colorimetric analysis of kale juice demonstrated that both pasteurization and fermentation can alter the color of the juice and that the intensity of color change depends on the specific type of bacterial strain used for fermentation. Additionally, both EFEL6901 and EFEL6800 significantly increased the concentrations of quercetin and kaempferol in kale juice.
The analysis of metabolite changes during fermentation revealed a reduction in carbohydrates and amino acids, as well as an induction in alcohols and organic acids. Specifically, glucose and fructose were identified as the major carbohydrates in kale juice. The reduction of glucose and fructose content in fermented juice could be due to enhanced utilization of carbohydrates by bacterial strains to support growth.
Increased concentrations of mannitol, ethanol, acetate, lactate, succinate, propionate, and butyrate were observed after fermentation. This could be due to the bacteria-mediated conversion of carbohydrates and amino acids into alcohols such as ethanol and mannitol, as well as organic acids like acetate, lactate, succinate, propionate, and butyrate. Specifically, the bacterial strains were found to convert glucose into ethanol, acetate, lactate and fructose into mannitol.
Quantification of quercetin (A) and kaempferol (B) in kale juices fermented at 37 °C. KJ, kale juice; PKJ, pasteurized kale juice before fermentation. KJ-EFEL6901, KJ-EFEL6800, KJ-MG7011, and KJ-EFEL2061 corresponded to the kale juices fermented with Limosilactobacillus reuteri EFEL6901, L. fermentum EFEL6800, L. fermentum MG7011, and Leuconostoc citreum EFEL2061, respectively. Quercetin and kaempferol contents were measured by HPLC analysis. Results are expressed as means ± SD (n = 3). The statistical analysis was performed using the independent t-test compared with PKJ (* p < 0.001).
Health impact of fermented kale juice
The cell viability assay findings revealed no cytotoxic effects of kale juice fermented with EFEL6901 or EFEL6800. A significant induction in antioxidant activity was observed in fermented kale juice as compared to non-fermented or pasteurized kale juice.
Furthermore, fermented juice significantly inhibited the production of nitric oxide in lipopolysaccharide-treated cells. Lipopolysaccharide is a major bacterial toxin responsible for the production of pro-inflammatory mediators, including nitric oxide.
Inducible nitric oxide synthase (iNOS) and cyclooxygenase-2 (COX2) are enzymes responsible for the synthesis of nitric oxide and prostaglandins, respectively. Prostaglandins are lipid compounds with hormone-like functions and are required to trigger inflammatory pathways in response to tissue damage or infection.
The transcriptional analysis conducted in this study revealed that fermented kale juice can significantly reduce the messenger ribonucleic acid (mRNA) expression of iNOS and COX2, thus highlighting the impact of fermentation in increasing the anti-inflammatory properties of kale juice.
As compared to non-fermented kale juice, fermented juice was associated with a significantly greater ability to reduce mRNA expression of pro-inflammatory cytokines and induce mRNA expression of anti-inflammatory cytokines.
Study significance
The fermentation of kale juice with Limosilactobacillus strains can significantly increase its flavonoid content and upregulate its antioxidant and anti-inflammatory properties. These bacterial strains utilize carbohydrates and amino acids present in kale juice to maintain a high-level microbial growth.
Overall, the study findings indicate that bacteria-fermented kale juice can serve as a rich source of beneficial phytonutrients like quercetin and kaempferol, as well as health-promoting probiotics.
Journal reference:
Kim, G. Y., Kim, S., Kong, S. Y., et al. (2023). Synergistic Antioxidant and Anti-Inflammatory Activities of Kale Juice Fermented with Limosilactobacills reuteri EFEL6901 or Limosilactobacills fermentum EFEL6800. Antioxidants. https://www.mdpi.com/2076-3921/12/10/1850
Posted in: Medical Science News | Medical Research News
Tags: Anti-Inflammatory, Antioxidant, Assay, Bacteria, Cell, Cholesterol, Cytokines, Diet, Ethanol, Fermentation, Flavonoid, Fructose, Glucose, High Cholesterol, Hormone, Inflammatory Bowel Disease, Metabolite, Metabolites, Nitric Oxide, Nutrients, Obesity, Probiotic, Probiotics, Quercetin, Ribonucleic Acid, Toxin, Vegan, Vegetables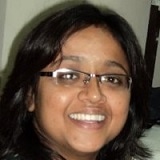 Written by
Dr. Sanchari Sinha Dutta
Dr. Sanchari Sinha Dutta is a science communicator who believes in spreading the power of science in every corner of the world. She has a Bachelor of Science (B.Sc.) degree and a Master's of Science (M.Sc.) in biology and human physiology. Following her Master's degree, Sanchari went on to study a Ph.D. in human physiology. She has authored more than 10 original research articles, all of which have been published in world renowned international journals.