The highly contagious and novel Severe Acute Respiratory Syndrome Coronavirus 2 (SARS-CoV- 2) that led to the Coronavirus disease 2019 (COVID-19) was first detected in Wuhan, China. SARS-CoV-2 soon spread to the world and was declared a pandemic by the World Health Organization (WHO) on 11th March 2020. It impacted the world's social, economic, and medical sectors.
Cancer Research eBook
Compilation of the top interviews, articles, and news in the last year.
Download a free copy
COVID-19 was observed to cause severe disease among certain groups that included older individuals as well as those with underlying health conditions such as cancer. Cancer patients have been reported to be more susceptible to COVID-19 infections than the general population. Several previous studies have reported that COVID-19 infection can increase the risk of mortality as well as the risk of severe illness in patients with cancer as compared to the general population.
Since the beginning of the pandemic, Emergency departments (EDs) have played an important role in the identification of patients with infection and their early isolation. However, the disposition of cancer patients with COVID-19 from the ED is a tough decision. This is due to the immense burden of the virus on the healthcare system, the life-threatening nature of cancer, as well as the uncertainty regarding the impact of cancer on the infection outcomes.
A new study in PLoS ONE aimed to analyze the variables associated with in-hospital mortality in COVID-19-positive cancer patients who were presented to the ED.
About the study
The study involved adult cancer patients who tested COVID-19 positive and were presented to the ED of the American University of Beirut Medical Center (AUBMC) between 21st February 2020 and 21st February 2021. Information on the patient's demographics, cancer history and treatments, history of smoking, medical comorbidities, length of ED stay, ED management, vitals at triage, disposition status, laboratory panel, and requirement of ICU admission were collected from all the patients.
Study findings
The results indicated that 89 patients were included in the study, whose average age was 66 years. Most of the patients were observed to be males with solid cancer; among them, more than half had metastasis. Hypertension was reported to be the main comorbidity among patients, followed by cardiovascular diseases, dyslipidemia, and diabetes mellitus. Half of the patients were reported to be smokers as well as received chemotherapy within one month of presentation to ED. One-third of the patients admitted to the ICU were reported to die. Most patients reported tachycardia, while 40.4% had low oxygen saturation at triage.
The treatment of COVID-19 cancer patients was observed to be carried out using anticoagulants, antibiotics, steroids, Remdesivir, convalescent plasma, Tocilizumab, or Ivermectin. Only a few patients were treated with vasopressors. 33.7% of patients were reported to develop respiratory complications, 7.9% developed cardiovascular complications, and 15.7% had septic shock. 28.1% of patients reported the requirement of endotracheal intubation, while eight required dialysis. The average duration of hospital stay was observed to be 30.7 days. Additionally, most patients with liquid tumors were observed to be males with moderate to severe kidney disease.
The results reported no significant difference in the presence of comorbidities, smoking status, age, and gender between COVID-19 cancer patients who died as compared to those who did not. Mortality was observed to be higher in patients who received chemotherapy within one month of ED presentation as well as those with a history of congestive heart failure (CHF). Moreover, patients with tachypnea at triage were observed to be four times more associated with mortality.
Furthermore, patients who died were observed to be more often admitted to ICU, more mechanically ventilated, more treated with vasopressors, more treated with blood and platelet transfusion, more on Barictinib, more on steroids, and more on Tocilizumab. They were also observed to have higher C-reactive protein (CRP) and procalcitonin levels. Also, the frequency of complications was observed to be higher in patients who died than those who did not.
Therefore, the current study demonstrates that a COVID-19 patient in ED with elevated CRP and/or PCT levels, a history of CHF, is tachypneic, and/or has received chemotherapy within one month can be associated with a higher risk of mortality. This study will help frontline health care to improve the risk stratification of patients as well as guide the decision-making process. This, in turn, will help to provide the best medical care to these highly vulnerable groups of patients.
Limitations
The study has certain limitations. First, the sample size of the study was small. Second, the study was retrospective in nature. Third, the study was carried out in a single institution. Fourth, the evolving nature of the virus, improvement in treatment strategies, and the vaccine rollout might affect the results. Fifth, the study could not analyze patients' BMI and other laboratory values.
Journal reference:
Majzoub, I.E. et al. (2023). "Predictors of in-hospital mortality in adult cancer patients with COVID-19 infection presenting to the emergency department: A retrospective study". PLoS ONE. doi: https://doi.org/10.1371/journal. pone.0278898. https://journals.plos.org/plosone/article?id=10.1371/journal.pone.0278898.
Posted in: Medical Science News | Medical Research News | Disease/Infection News
Tags: Blood, Cancer, Chemotherapy, Congestive Heart Failure, Convalescent Plasma, Coronavirus, Coronavirus Disease COVID-19, covid-19, C-Reactive Protein, Diabetes, Diabetes Mellitus, Dyslipidemia, Frequency, Health Care, Healthcare, Heart, Heart Failure, Hospital, Ivermectin, Kidney, Kidney Disease, Laboratory, Metastasis, Mortality, Oxygen, Pandemic, Platelet, Procalcitonin, Protein, Remdesivir, Respiratory, SARS, SARS-CoV-2, Septic Shock, Severe Acute Respiratory, Severe Acute Respiratory Syndrome, Smoking, Syndrome, Triage, Vaccine, Virus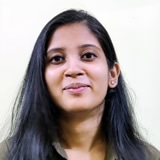 Written by
Suchandrima Bhowmik
Suchandrima has a Bachelor of Science (B.Sc.) degree in Microbiology and a Master of Science (M.Sc.) degree in Microbiology from the University of Calcutta, India. The study of health and diseases was always very important to her. In addition to Microbiology, she also gained extensive knowledge in Biochemistry, Immunology, Medical Microbiology, Metabolism, and Biotechnology as part of her master's degree.
Source: Read Full Article