In a recent report published by the World Health Organization, researchers presented an update on monkeypox (MPX).
Background
The current 2022 monkeypox virus (MPXV) outbreak has affected several nations across the globe, infecting individuals residing in non-endemic zones with no travel history to areas endemic to MPXV, in contrast to previous MPXV outbreaks among animals and rodents, in endemic areas. The rise in cases all over the globe underscores the need for updated research to guide policy-making and aid in developing strategies against MPXV.
In the present report, researchers reported the most recent findings of MPXV infections.
Epidemiological update
Between January 1, 2022, and January 15, 2023, 84,733 cases of laboratory-confirmed MPX and 80 MPX-associated cases of death are documented across 110 nations across all the regions of WHO, i.e., the Region of the Americas (AMR), European Region (EUR), Western Pacific Region (WPR), Eastern Mediterranean Region (EMR), and South-East Asia Region (SEAR). The highest number of cases were reported for the AMR, with 47,406 MPX cases and 58 deaths, whereas the least number of cases were reported for the SEAR, with 35 cases and one-associated death.
Between January 2, 2023, and January 15, 2023, 11 nations (country or territory or area, referred to cumulatively as nations) documented a rising trend in the 7.0-day case counts, with the most prominent increase in Mexico, with 59 cases. As of January 15, 2023, 78 nations of the affected nations have not documented any new cases of MPX for over three weeks, which is the maximal period of MPXV incubation.
At a global scale, weekly MPX case counts have reduced by 13% in the second week (between January 9, 2023, and January 15, 2023), with 302 MPX cases reported, in comparison to the first week of (between January 2, 2023, and January 8, 2023, with 346 cases. The greatest reductions of 17% and 12% have been observed for AMR and EUR, respectively.
Up to January 15, 2023, the highest MPX case counts have been documented for the USA (United States of America, 29,787 cases), Brazil (10,625 cases), Spain (7,505 cases), France (4,114 cases), Colombia (4,049 cases), the UK (United Kingdom, 3,730 cases), Germany (3,700 cases), Peru (3,698 cases), Mexico (3,696 cases), and Canada (1,460 cases).
Of the cases reported till January 15, 2023, 97.0% (n=72,374) were observed among males aged 34.0 years (median), of which only 1.0% (783 individuals) of patients were aged below 17 years, with most (80%) pediatric cases documented in AMR (n=630). Further, 84% of cases (n=26,246) with gender data available have been observed among gay men, bisexual men, and other males having sexual intercourse with males.
Immunology eBook
Compilation of the top interviews, articles, and news in the last year.
Download a free copy
MPXV transmission through mucosae ad skin during intimate sexual contact was most commonly documented among 69% (n=14,779) of all MPX cases. The most frequently (47%, n=3,856) documented setting of MPXV exposure was partying with sexual encounters. Among 37,899 MPX cases presenting with ≥1.0 clinical symptoms, the most commonly documented MPX symptoms are rash and fever, observed in 79% and 57% of cases, respectively. Based on rash location, 45% and 50% of MPX rashes were genital and systemic, respectively.
MPX testing, genomics, and association with human immunodeficiency virus (HIV) infections
A total of 11 PCR (polymerase chain reaction) assays have been developed for MPXV deoxyribonucleic acid (DNA) detection. TPP (Target profile tests) for MPX are divided into two categories, i.e., tests for MPX diagnosis in laboratories and healthcare settings (TPP1) and tests performed as adjuncts for MPX diagnosis, such as orthopoxvirus antigen-based tests (TPP2). The second target profile tests enable decentralized testing in community-based settings.
In addition, genomic sequencing and phylogenetic analysis have been performed to assess the evolutionary changes in MPXV. Two MPXV clades, I clade (Congo basin or Central African) and II clade (Western African) of MPXV have been sequenced. By January 16, 2023, 4,652 MPXV sequences from 60 nations and 3,986 MPXV sequences from 49 nations have been uploaded to the GISAD and GenBank databases, respectively.
The II MPXV clade is further categorized as IIa and IIb, and reportedly causes MPX of lesser severity than the I clade. The 2022 ongoing MPXV outbreak has been caused by the B.1 lineage of the IIb clade. Notably, since 2017, the mutational rate of MPXV has increased by 20.0-fold, with an increased prevalence of the APOBEC3-regulated cytosine deamination mutation not detected in MPXV sequences before 2017, indicating an MPXV jump from animals to humans during April 2016.
Up to January 15, 2023, 44.0% (n=34,791) of MPXV-positive individuals with documented prior HIV infection have been reported to the WHO, of which 48.0% (n=16,74) of individuals were HIV-positive. Additionally, more MPXV-infected individuals are obtaining ART (anti-retroviral therapy) for PREP (pre-exposure prophylaxis) to prevent HIV infections.
Further, studies have reported that high-risk individuals for HIV are likely to be highly vulnerable to MPXV. Given both viruses transmit via sexual contact, HIV-positive individuals may develop MPXV infections of greater severity. According to European surveillance, greater rates of MPX-associated hospitalizations have been observed among HIV-infected individuals (5.0%) than among individuals seronegative for HIV (3.0%).
Conclusion
To conclude, based on the report findings, MPXV continues to spread globally rapidly, underscoring the importance of continuous genomic surveillance efforts and increased accessibility to MPX testing for early identification and prompt treatment. In addition, MPX patients must be monitored for clinical signs and symptoms of HIV infections to provide treatment accordingly and to reduce MPX's global health burden.
Journal reference:
Multi-country outbreak of mpox, External situation report#14- 19 January 2023 (2023). Available at: https://www.who.int/publications/m/item/multi-country-outbreak-of-mpox–external-situation-report-14–19-january-2023 (Accessed: 23 January 2023).
Posted in: Medical Science News | Medical Research News | Disease/Infection News
Tags: Antigen, Cytosine, DNA, Fever, Genomic, Genomic Sequencing, Genomics, Global Health, Healthcare, HIV, Immunodeficiency, Laboratory, Monkeypox, Mutation, Polymerase, Polymerase Chain Reaction, Pre-Exposure Prophylaxis, Prophylaxis, Public Health, Rash, Research, Skin, Virus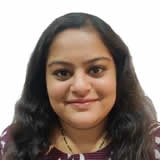 Written by
Pooja Toshniwal Paharia
Dr. based clinical-radiological diagnosis and management of oral lesions and conditions and associated maxillofacial disorders.
Source: Read Full Article