Chronic kidney disease is a global public health concern, defined as sustained damage to the renal parenchyma that results in deterioration of kidney function with eventual progression to end-stage renal disease. Chronic kidney disease is a non-communicable disease that continues to increase in prevalence. Consequently, the global burden of chronic kidney disease is becoming a major public health problem in the form of an epidemic in many countries across the world.
Image Credit: Pixel-Shot/Shutterstock.com
The Changing Epidemiology of Chronic Kidney Disease in The World: Fact or Fiction?
There is marked heterogeneity in the prevalence of chronic kidney disease in the general population, varying between approximately 5% to 13% across countries worldwide. Several variables contribute to this large variance and include methodological issues, alongside genetic and dietary factors.
Methodological factors attributed to this variation of chronic kidney disease estimates include population sample, ethnicity, participation rate, cut-off values for classifying albuminuria, formulas used to estimate glomerular filtration rate (a key diagnostic criterion), and chronicity criteria used to diagnose chronic kidney disease
Genetic and/or dietary determinants may affect chronic kidney disease onset, either directly or indirectly, by modifying the relationship between chronic kidney disease and traditional risk factors.
Chronic kidney disease is characterized by a poor prognosis across the world, however, there is substantial country-specific prevalence. Indeed, some countries share a stable or even decreased prevalence of chronic kidney disease.
Despite this worldwide variation, recent studies have demonstrated that the burden of chronic kidney disease and its risk attributable burden remains high across various income regions, most notably in low-income countries and lower-middle-income countries. According to data collected from the Global Burden of Disease (GBD) Study 2019, 137 countries were categorized into three groups: 31 low-income countries (LICs), 47 lower-middle-income countries (Lower MICs), and 59 upper-middle-income countries (Upper MICs), chronic kidney disease burden, while disparate, was found to remain high in a range of income regions, most notably in LICs and Lower MICs.
As such, preventative policies that are targeted to subpopulations, combined with interventions that mitigate preventable forms of chronic kidney disease which look at addressing the risk factors for their development are urgent needs, particularly in those geographies which demonstrate these high or increasing burdens.
The Global Impact of Chronic Kidney Disease
According to the World Health Organization estimates of mortality and burden of disease, the mortality and burden of chronic kidney disease were expected to rank 13th in 2030 according to estimates in 2002. Unfortunately, chronic kidney disease had already occupied 11th place in the leading cause of death by 2016.
The burden of chronic kidney disease is not only associated with mortality but also associated with morbidity and disability consequences. For example, a cross-sectional study conducted in the United States demonstrated that the prevalence of self-reported difficulties and activities of daily living was greater in those patients with chronic kidney disease compared to those without, after adjusting for age and gender. In addition, chronic kidney disease also occurs with other chronic illnesses. These include diabetes, cardiovascular diseases, and hypertension, which may further reduce the functional capabilities of individuals with chronic kidney disease.
What are the risk factors for chronic kidney disease?
According to the latest update from the Global Burden of Disease Study, the total disability-adjusted life years of chronic kidney disease has increased significantly over the past 20 years, outnumbering several neurological disorders which include Parkinson's Disease and Dementia, alongside chronic liver diseases.
In addition, chronic kidney disease has an associated healthcare cost. For example, the annual healthcare cost in Sweden was found to be 4-fold greater in non-dialysis chronic kidney disease patients, climbing to 45 times greater in patients who underwent hemodialysis as compared to the general population.
The Climate, Heat Stress, and Chronic Kidney Disease
Kidney disease linked to heat stress is thought to become a substantial health epidemic for numerous workers, particularly as world global temperatures are predicted to climb over the coming decades. This is true of chronic kidney disease of uncertain causes, which is differentiated from conventional chronic kidney disease, largely seen amongst the elderly and those with other comorbidities.
Chronic kidney disease of uncertain causes has emerged primarily in rural, hot regions across the world such as Nicaragua and El Salvador, where a statistically significant number of agricultural workers have died from irreversible kidney failure.
In El Salvador, chronic kidney disease climbed to epidemic levels towards the end of the 21st century's first decade, when it was first described. In between 2011 and 2012, it represented the leading cause of hospital death in men and the third overall in adult hospital fatalities. Amongst the men with chronic kidney disease, farming was the most common occupation. By 2017, chronic kidney disease admissions surpassed hospital capacities.
Since then, chronic kidney disease of unknown origin has become pervasive across agricultural communities in the hot, humid regions of Central America. its presence is also thought to be global, with similar disease patterns observed in the middle east, Africa, South America, and India. Chronic kidney disease of unknown origin now represents the second leading cause of death in both Nicaragua and El Salvador.
The causation of this form of chronic kidney disease remains unknown and excludes factors that do not align with traditional chronic kidney disease (such as hypertension and diabetes). It is hypothesized that the combination of heat exposure and dehydration, combined with exposure to agrochemicals, heavy metals, and infectious species, in combination with both genetic factors and poverty associated risk factors, and other social determinants of health are contributors to the emergence of this form of chronic kidney disease epidemic
There is an increasing body of evidence that has substantiated the hypothesis that heat exposure can induce subclinical acute kidney injuries, ranging from ischemia, temperature-induced oxidative stress, and decreased intracellular energy storage, which may, over time, accumulate to impact kidney function and produce chronic kidney disease – either directly, or by worsening kidney damage caused by other contributing environmental exposures (or through a combination of both).
Among the experts, chronic kidney disease of unknown origin is thought to have arisen, in part, due to rapid changes in the environment. Indeed, several active regions for chronic kidney disease of unknown origin have experienced can current climatic changes over the past same timeframe over which chronic kidney disease has emerged. Average global temperatures have risen nearly 1°C, there has been an exacerbated increase in heatwaves alongside increased humidity. Taken together, these changes increase the heat index, producing direct health consequences.
It is also believed that chronic kidney disease with unknown origin is one of many heat-sensitive illnesses that will become increasingly known and prevalent as a result of accelerated climate change. Chronic kidney disease with unknown origin, therefore, illustrates climate-sensitive disease that challenges climate medicine. For example, chronic kidney disease correlates with environmental exposures to heat and humidity, which are subsequently driven by climate change.
In addition, it tends to prevail in geographic regions where there is low socioeconomic success and disadvantaged populations do not have access to high-quality medical services. Subsequently, disease morbidity and mortality are high due to poor healthcare, limits to public health infrastructure, and incomplete surveillance of these populations.
Due to its disproportionate effects on populations in LICs, chronic kidney disease further exacerbates poverty and has subsequent effects on other disease areas, such as mental health. Due to delays in diagnosis, the agricultural workforce is diminished as those sufferers are excluded. This is worsened by company mandatory pre-employment health screening; these workers are the primary income generators for families, and this unemployment, alongside high medical bills, results in hardship. The World Health Organization estimates that climate change could result in 100 million people being forced into extreme poverty by 2030.
​​​​​​​
Image Credit: alpha paperart/Shutterstock.com
Strategies to Cope with the Emerging Chronic Kidney Disease Epidemic
Several strategies have been proposed to deal with the emergent chronic kidney disease epidemic, which is a global health challenge that requires differentiated, targeted approaches. Chronic kidney disease management is a multidisciplinary solution, requiring cooperation between nephrologists, primary care providers, and a range of medical professionals to screen asymptomatic individuals, monitor progression, detect additional comorbidities and refer them to specialist care and a timely manner.
Strategies include:
Screen for markers of kidney damage
Promote chronic kidney disease awareness among the public
Encourage cooperation between primary care providers and other healthcare professionals, including nephrologists who have coordinated care of patients to ensure a timely referral
Continued medical research
Provide cost-effective dialysis
Improved referral to palliative care
In addition, medical research may identify specific biomarkers associated with the development and progression of chronic kidney disease which, according to trends, may lead to personalized treatments that target the underlying pathophysiology. Ultimately, policymakers need to be informed of the large and growing burden of chronic kidney disease and its effects on both society and the economy; this is necessary to instigate programs that enable cost-effective dialysis provision and heighten awareness of chronic kidney disease via public education strategies.
References:
Sorensen C, Garcia-Trabanino R. A New Era of Climate Medicine – Addressing Heat-Triggered Renal Disease. N Engl J Med. 2019;381(8):693-696. doi: 10.1056/NEJMp1907859.
Ke C, Liang J, Liu M, Liu S, Wang C. Burden of chronic kidney disease and its risk-attributable burden in 137 low-and middle-income countries, 1990-2019: results from the global burden of disease study 2019. BMC Nephrol. 2022;23(1):17. doi: 10.1186/s12882-021-02597-3.
Ng JK, Li PK. Chronic kidney disease epidemic: How do we deal with it? Nephrology (Carlton). 2018;23 Suppl 4:116-120. doi: 10.1111/nep.13464.
GBD 2017 DALYs and HALE Collaborators. Global, regional, and national disability-adjusted life-years (DALYs) for 359 diseases and injuries and healthy life expectancy (HALE) for 195 countries and territories, 1990-2017: a systematic analysis for the Global Burden of Disease Study 2017. Lancet. 2018;392(10159):1859-1922. doi: 10.1016/S0140-6736(18)32335-3. Erratum in: Lancet. 2019;393(10190): e44.
Herrera-Valdés R, Almaguer-López MA, Orantes-Navarro CM, et al. Epidemic of Chronic Kidney Disease of Nontraditional Etiology in El Salvador: Integrated Health Sector Action and South-South Cooperation. MEDICC Rev. 2019;21(4):46-52. doi: 10.37757/MR2019.V21. N4.8.
Further Reading
All Chronic Kidney Disease Content
Chronic Kidney Disease (CKD)
Living with Chronic Kidney Disease
Chronic Kidney Disease Symptoms
Chronic Kidney Disease Causes
More…
Last Updated: Mar 8, 2022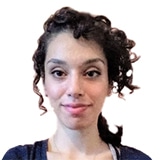 Written by
Hidaya Aliouche
Hidaya is a science communications enthusiast who has recently graduated and is embarking on a career in the science and medical copywriting. She has a B.Sc. in Biochemistry from The University of Manchester. She is passionate about writing and is particularly interested in microbiology, immunology, and biochemistry.
Source: Read Full Article