Merkel cell carcinoma (MCC) is a rare and aggressive carcinoma (cancer) of the skin, which arises in the tissues that join the dermal and epidermal skin layers known as Merkel cells. Also referred to as primary small cell carcinoma or malignant trichodiscoma, it is characterized by its aggressive course and poor prognosis, with a mortality rate of approximately 33% at three years.
Image Credit: David A Litman/Shutterstock.com
The incidence of Merkel cell carcinoma in the United States is estimated at 0.7 per 100,000, which translates to approximately 2000 new cases per year. Incidence correlates positively with age: the median age at initial diagnosis is 65 years and it is highly rare in patients under 50 years. It develops most frequently in areas of skin that receive exposure from the sun, particularly the trunk, neck, and head.
It is more prevalent in regions with higher levels of ultraviolet B light and amongst Caucasian males. Between 2000 – 2013, the incidence of Merkel cell carcinoma in the United States doubled, and this increase is attributed to increasingly accurate methods of diagnosis, improved clinical knowledge and an aging population.
Clinical presentation
Clinically, Merkel cell carcinoma usually presents as a rapidly growing, painless reddish-pink or violet-blue nodule, sometimes surrounded by widened blood vessels on the skin. As it has a clinically non-specific appearance and is often initially misdiagnosed, a mnemonic summarizing clinical features has been proposed:
AEIOU
A = Asymptomatic or lack of tenderness
E = Expanding rapidly
I: Immunosuppressed patient
O: Over 50 years
U: Located on UV exposed area of skin
Diagnosis, staging and prognosis of Merkel cell carcinoma
Diagnostic testing includes a thorough physical examination and health history, including a full-body skin examination. As local spread is common, clinicians will check for additional nodules and satellite lesions and take biopsies of affected tissue. In some cases, diagnostic imaging may be performed to rules out regional and distant secondary malignant growths.
MCC is categorized into 5 stages, depending on the size of the primary tumor and degree of metastasis.
Stage 0: Abnormal Merkel cells with the potential to become cancerous are detected in the epidermis.
Stage I: Nodule/tumor is confirmed as Merkel cell carcinoma and is two centimeters or smaller.
Stage II: Sub-divided into stage IIA and IIB. IIA is defined by a tumor in excess of two centimeters. In stage IIB, the tumor has spread to regional tissue, muscle, cartilage, or bone.
Stage III: Also sub-divided into two stages, stage 111A is defined by a tumor that may have spread regionally, accompanied by cancer in the lymph node which is only detectable via biopsy. In stages 111B Merkel cell carcinoma, cancer is present in the lymph node and can be detected during physical examinations or imaging tests.
Stage IV: The tumor is metastatic and has spread to areas of the body that are distant to the primary tumor.
Clinical prognosis is closely linked the to the presence and location of metastases, with distant metastases predicting poorer outcomes. The size of the primary tumor is also predictive of prognosis, as the risk of metastatic disease correlates positively with primary tumor size.
Data used by the American Cancer Society indicates that the 5-year survival rate for patients with only a primary tumor is 76%, falling to 53% for patients with regional metastases, and 19% for those with distant metastases.
Treatment of Merkel cell carcinoma
There are four standard treatments available to patients with Merkel cell carcinoma, the use of which will vary according to tumor size, degree of metastases and other health factors.
Surgery
Following a diagnosis of Merkel cell carcinoma the tumor site will be surgically excised, with the aim of removing the primary tumor completely. In many cases, this will involve wide excision whereby a margin of at least half an inch of healthy skin surrounding the tumor is removed.
In cases where the amount of healthy skin that is removed needs to be minimal (such as tumors near the eye), a form of micrographic surgery known as Mohs surgery may be used. A specialist technique, in Mohs surgery the tumor and a minimal margin of healthy skin is removed and examined under a microscope. If the margin contains cancerous cells, a further layer of skin is excised for analysis. The process continues until the removed skin no longer contains cancerous cells.
As Merkel cell carcinoma is frequently found to have spread to the lymph nodes, lymph node dissection is also often required. Conducted under general anesthetic, all lymph nodes regional to the primary tumor are removed.
Radiation therapy
Radiation is used to prevent cancerous cells from growing or to destroy cells completely. It is often used in conjunction with surgery (adjunctive radiation) to treat cells that may not have been excised. It is also used with patients who cannot undergo surgery, or when a tumor cannot be surgically excised due to its location. It may also be used when metastasis is distant, as a palliative treatment to ease symptoms and improve quality of life.
Chemotherapy
Delivered orally or intravenously, chemotherapy uses anti-cancer drug regimens to destroy cancer cells or prevent them from dividing and multiplying. As chemotherapy enters the bloodstream, it is delivered systemically and is particularly beneficial in cases of distant metastasis.
Immunotherapy
A form of biological therapy, immunotherapy is a relatively novel treatment option that boosts the patient's immune system, allowing it to destroy cancer cells. Immunotherapies aim to inhibit the signaling from checkpoint proteins which are found on the surface of cancer cells and prevent normal T cell immune responses. By blocking these proteins, T cells are better able to destroy cancer cells.
References
Agelli, M., & Clegg, L. X. (2003). Epidemiology of primary Merkel cell carcinoma in the United States. Journal of the American Academy of Dermatology, 49(5), 832–841. https://doi.org/10.1016/s0190-9622(03)02108-x
American Cancer Society. (2021). Merkel Cell Skin Cancer. Retrieved 18 March 2021, from https://www.cancer.org/cancer/merkel-cell-skin-cancer.html
Brady M, Spiker AM. Merkel Cell Carcinoma Of The Skin. [Updated 2020 Aug 16]. In: StatPearls [Internet]. Treasure Island (FL): StatPearls Publishing; 2021 Jan-. Available from: https://www.ncbi.nlm.nih.gov/books/NBK482329/
Heath, M., Jaimes, N., Lemos, B., Mostaghimi, A., Wang, L. C., Peñas, P. F., & Nghiem, P. (2008). Clinical characteristics of Merkel cell carcinoma at diagnosis in 195 patients: the AEIOU features. Journal of the American Academy of Dermatology, 58(3), 375–381. https://doi.org/10.1016/j.jaad.2007.11.020
Marek, L., Grzanka, A., Chmielowska, E., Jankowski, M., Schwartz, R. A., & Czajkowski, R. (2014). Merkel cell carcinoma: an illustrative case and review. Postepy dermatologii i alergologii, 31(5), 325–328. https://doi.org/10.5114/pdia.2014.40797
Further Reading
All Cancer Content
What is Cancer?
What Causes Cancer?
Cancer Glossary
Cancer Classification
More…
Last Updated: Mar 26, 2021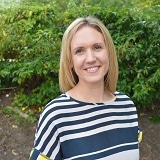 Written by
Clare Knight
Since graduating from the University of Cardiff, Wales with first-class honors in Applied Psychology (BSc) in 2004, Clare has gained more than 15 years of experience in conducting and disseminating social justice and applied healthcare research.
Source: Read Full Article